Black Cumin Seed Oil
Extraction process:
It is a yellow to reddish brown oily liquid with characteristic odor, which is extracted and processed from the dried and mature seeds of fruit black grass (also known as Nigella sativa) by supercritical CO2 extraction technology.
Active ingredients:
Thymoquinone, omega-6,9 unsaturated fatty acid, palmitic acid, stearic acid, etc
Product features:
No blending, no addition,no solvent and pesticide residues
Product inci name:
Cultivated Nigella sativa seed oil
Application of personal care products:
1. Skin care
2. hair care
3. Oral care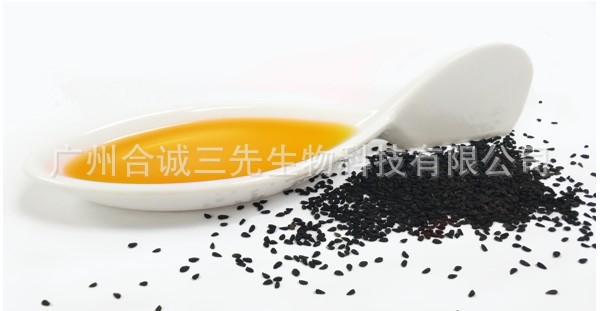 · Control from farm: organic or conventional environment friendly planting
· Full traceability
· Certifications: SQF, ISO9001, ISO2200, SC, NSF organic certified, kosher certified, Halal certified
· Declaration: EU regulation, Irradiation, TSE/BSE, etc.
· Testing and quality control:
Identification
Assay
Physical and chemical
Solvent residue
Pesticide residue
Plasticizer residue
PAHs
Heavy metal
Microbiology