Tomato seed oil
Nutritional care oil for skin / hair / lips
a remarkable nutrient in skin care, haircare, and lip formulations.
Extraction process:
Supercritical CO2 extraction technology is used to extract the processed oily liquid from tomato(Solanum lycopersicum) seeds.
Product features:
1. High content of unsaturated fatty acids,of which linoleic acid content is more than 50%.
2. Rich in antioxidants (carotene,lycopene, natural VE) and other active ingredients.
3. Supercritical extraction, natural product, no solvent residue.
4. Low temperature throughout the whole process to ensure that plant active ingredients are not damaged.
Product efficacy:
Studies have proved that tomato seeds contain essential fatty acids (omega-3-6-9), antioxidants (carotene), vitamins(a large amount of vitamin E), phytosterols and other important nutrients,which play an important role in health and skin care.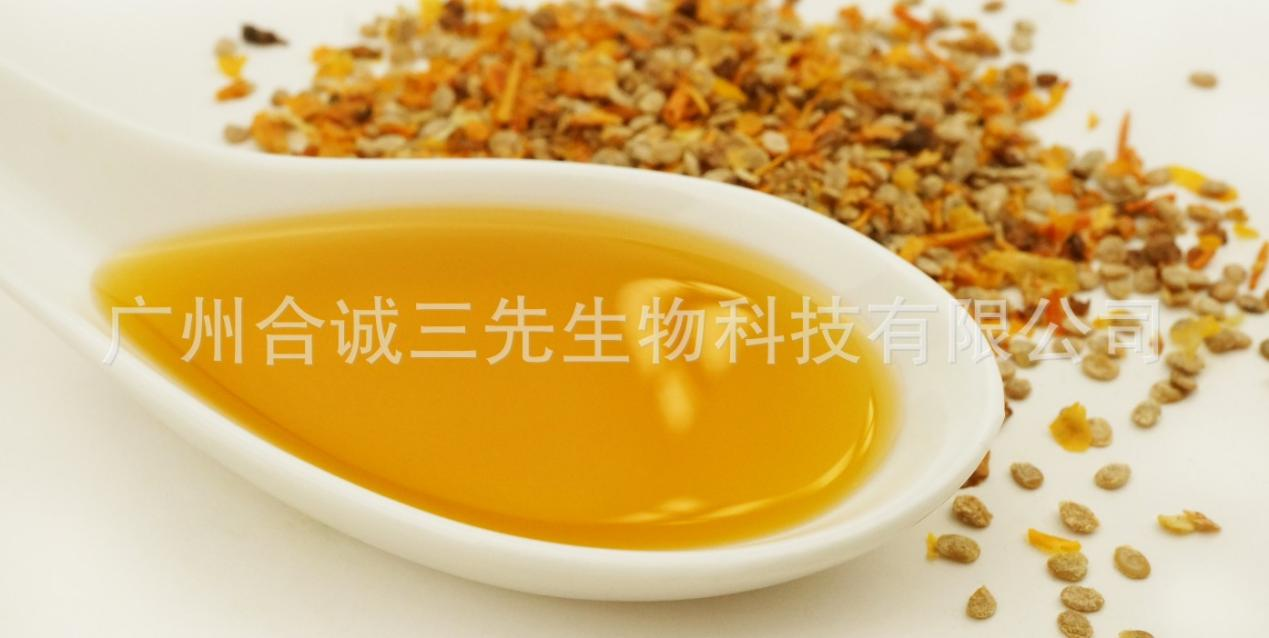 · Control from farm: organic or conventional environment friendly planting
· Full traceability
· Certifications: SQF, ISO9001, ISO2200, SC, NSF organic certified, kosher certified, Halal certified
· Declaration: EU regulation, Irradiation, TSE/BSE, etc.
· Testing and quality control:
Identification
Assay
Physical and chemical
Solvent residue
Pesticide residue
Plasticizer residue
PAHs
Heavy metal
Microbiology